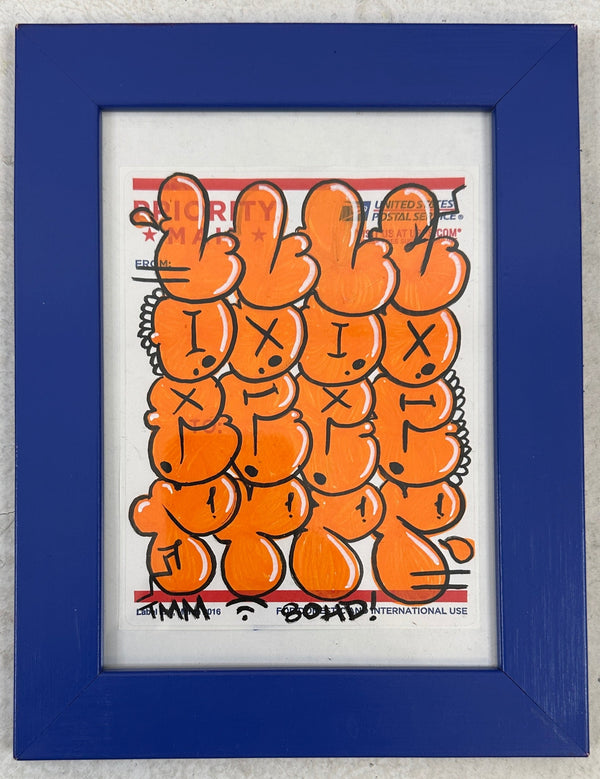 Loer Bubs Repeat by Loer Oner

Dimensions: 8" x 10"
Medium: Acrylic ink on USPS Priority sticker in wooden frame.
Loer's signature bubble style hits repeat.

This piece was curated for the Mission Accomplished Art Exhibition on 11.11.22 at the Rossi Mission SF Gallery. 
---
Ships directly from California, USA.