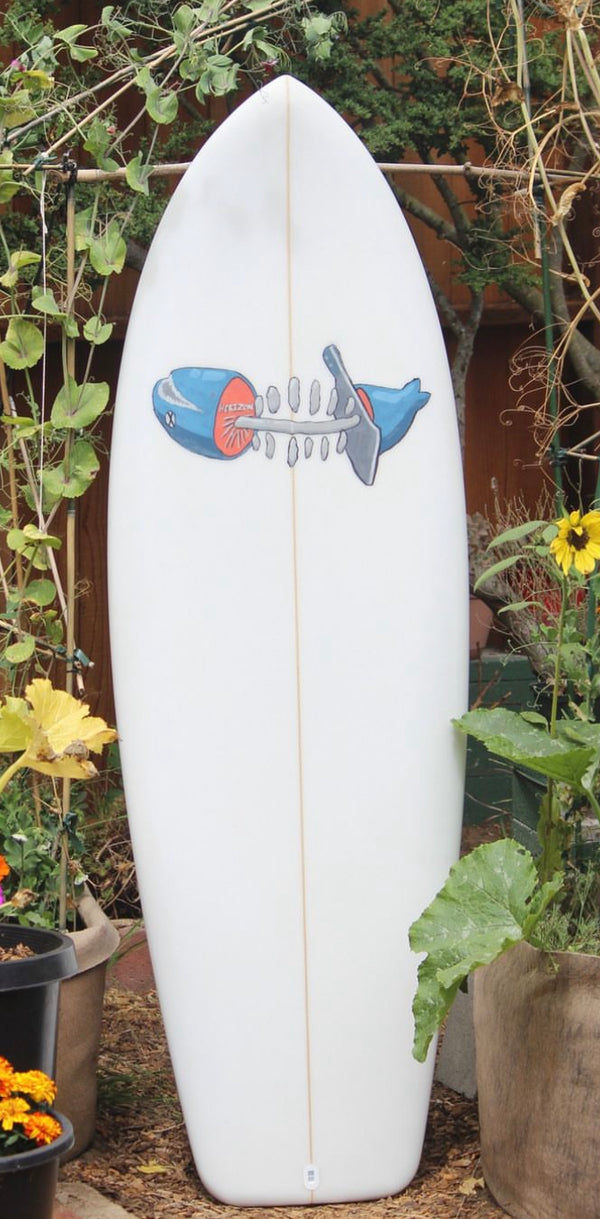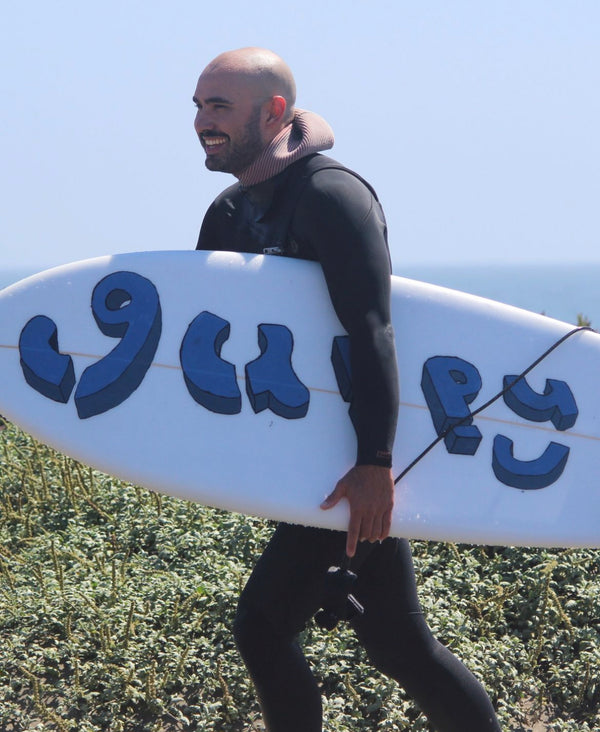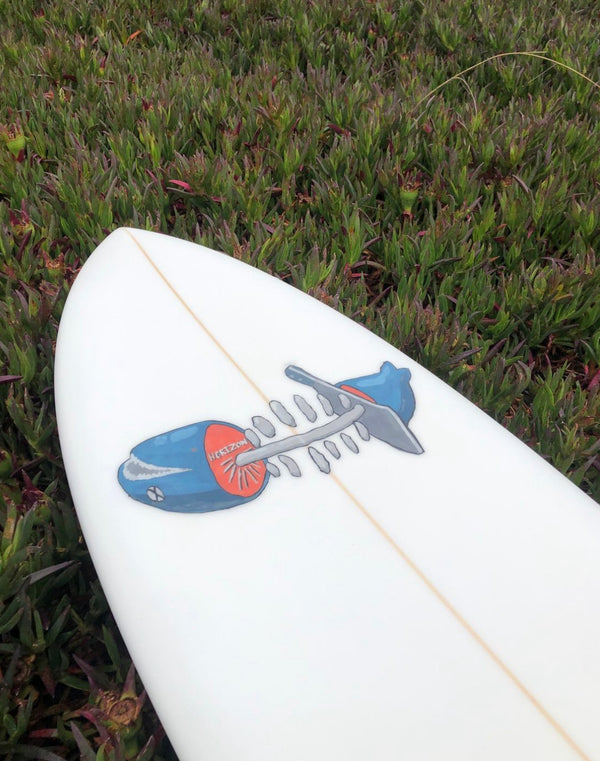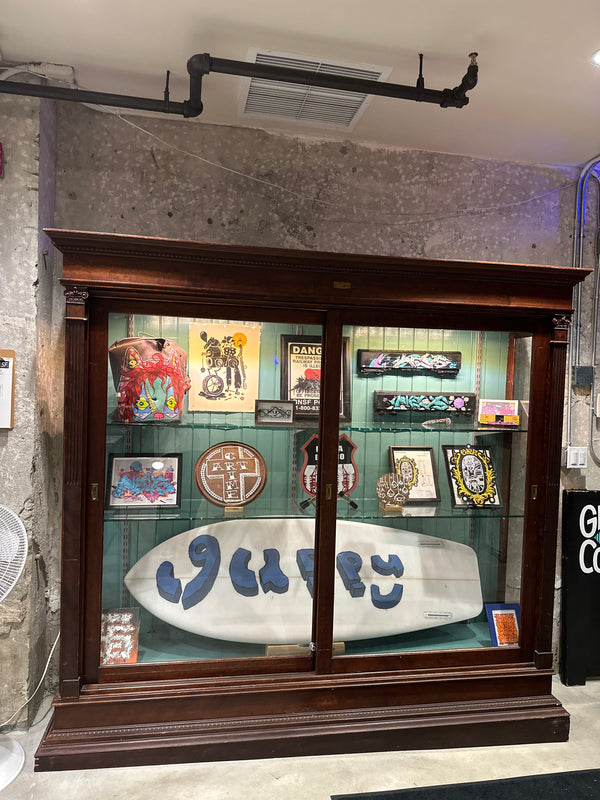 The Chopped Guppy, A Hand-Painted Surfboard By Sage of Endless Breakers

Medium:  Fish Shaped, chopped tail Horizon Surfboard (shaped in San Francisco).

"Horizon Surfboards has another type of board called "The Guppy" with a different tail, the tail on this is flat thus "The Chopped Guppy". Both the Chopped guppy on the front then the word guppy on the bottom all chopped up." - Sage

Artwork is hand-painted by brush using acrylic aerosol paint.

Dimensions: 5'7" x 21" x 2.5"

Currently on display at our Gallery Space:
Method Made SF
2544 Mission Street
San Francisco, CA

This item is only available for local pick up, and cannot be shipped.

---