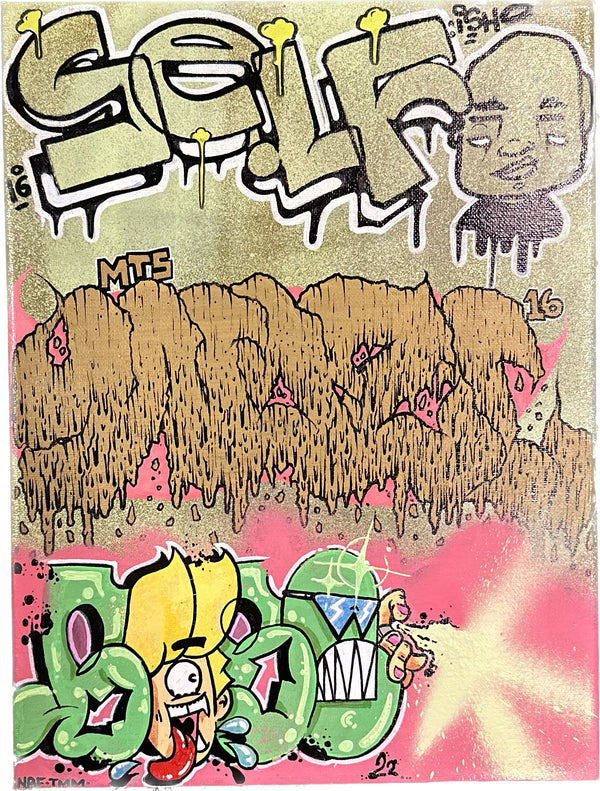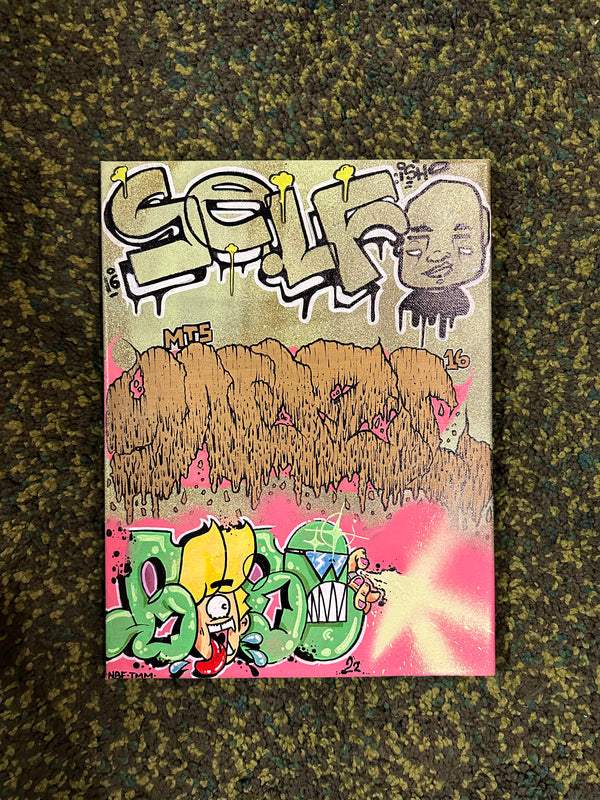 Forced collab, by Gysek One.

Dimensions: H 14" x W 11" x D 1.75"

Medium: Aerosol, acrylic paint, and paint marker on stretched canvas.

Sometimes the only way to beautify spaces (along with settling creative differences in the street) is to paint over previously painted surfaces.
This canvas was gifted by a writer to Gysek in 2016. Created originally in 2016 with 3 writers, capped by Gysek at the bottom in 2022.

On view currently, at our flagship store, Method Made SF, San Francisco. 

#Gysek #GysekOne #NosebleedFamily #MethodMakers #MTHDMKRS #MethodMade #MethodMadeSF 
---
Ships directly from San Francisco, CA, USA.