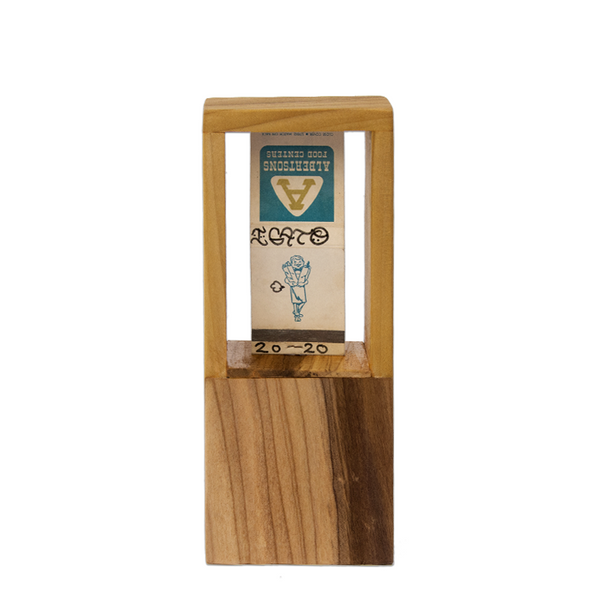 Matching Pyramids by Eye Gato
Handmade custom floating wood frame by Mario Navasero

Dimensions: H 7.75" x W 3" x D 2"
Medium: Ink on vintage Albertson's matchbook cover.
This piece was curated for the "Mission Accomplished" Art Exhibition on 11.11.22 at the Rossi Mission SF Gallery.
Originally created for #TMMDLSocialDistance hosted by design lab & the Method Makers Podcast, Season 1, December 2020.
---
Ships directly from California, USA.