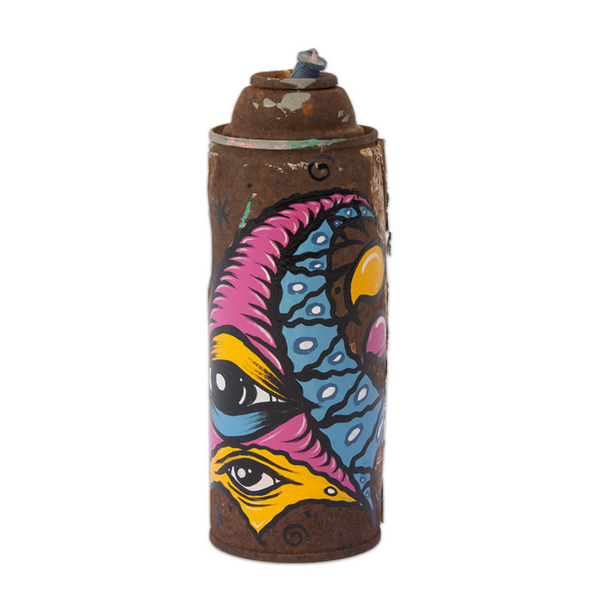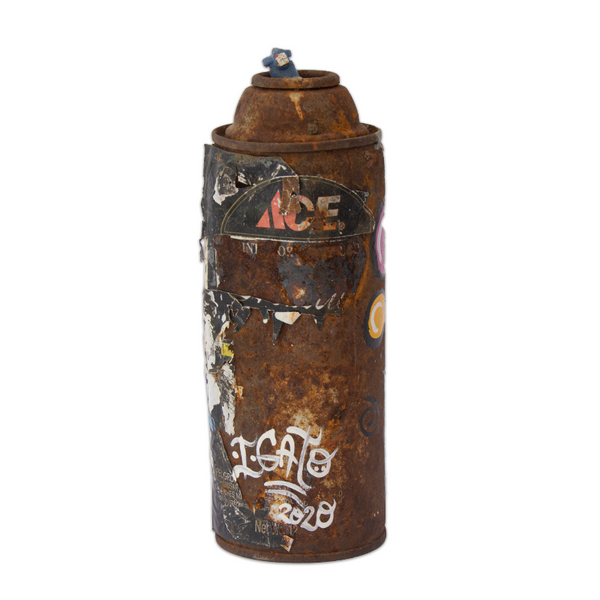 Pyramid Spray Can by Eye Gato

Dimensions: H 7.5" x W 2.5" x D 2.5"
Medium: 1 shot sign paint on rusted spray can.

This piece is currently curated for the Mission Accomplished Art Exhibition on 11.11.22 at the Rossi Mission SF Gallery. Originally created for #TMMDLSocialDistance hosted by design lab & the Method Makers Podcast, Season 1, December 2020.
---
Ships directly from California, USA.