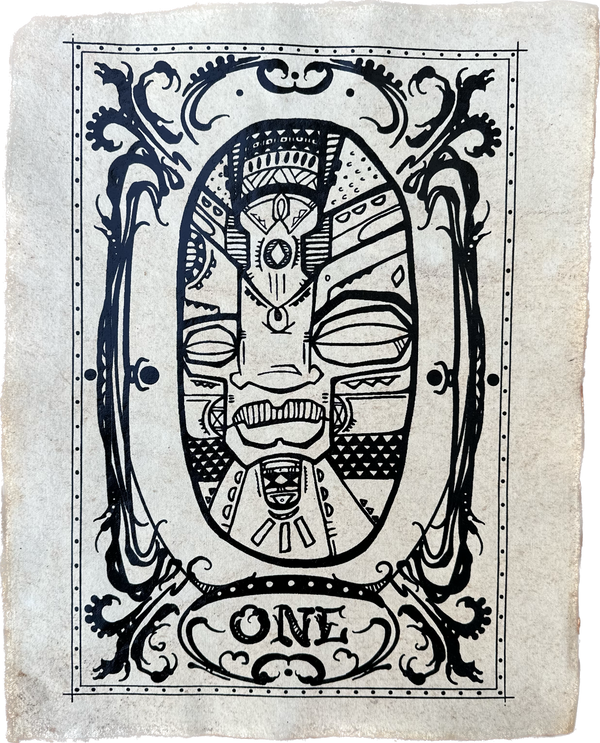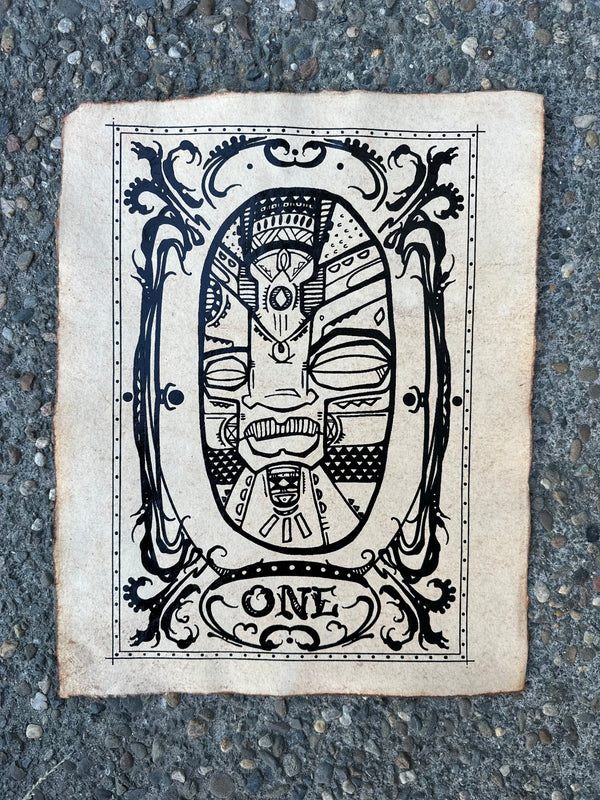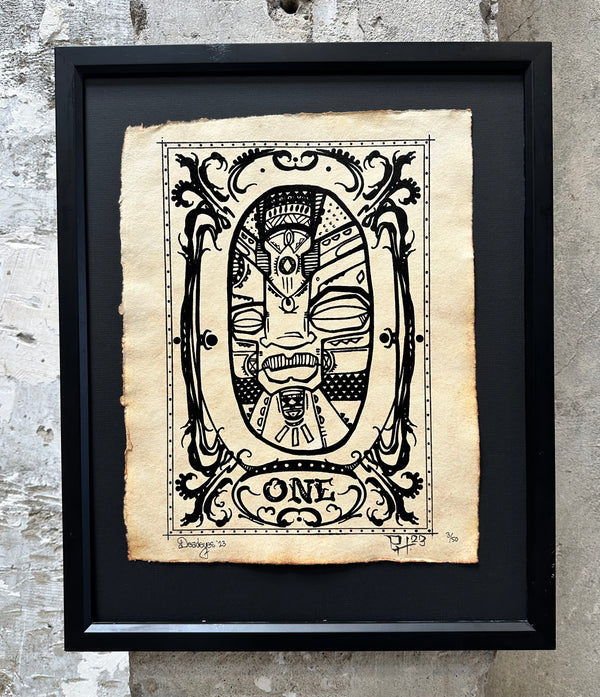 DE x PH "ONE " Limited Edition Print by Deadeyes & Patrick Hofmeister
Medium: Silkscreen printed on 100% virgin cotton, hand-made, mixed media, watercolor paper.

(Framed Print is curated without glass).
Dimensions: 12 1/4" W x 14" H

Each sheet of paper is hand-dyed with a vintage finish and deckled with hand-torn edges giving a slight variation of shape in each print.

Printing Edition of 50, signed by both artists. 

An exclusive print commemorating this special collaboration between Deadeyes, PTV x Patrick Hofmeister x Method Made SF for the "ONE" Art Exhibition.
---