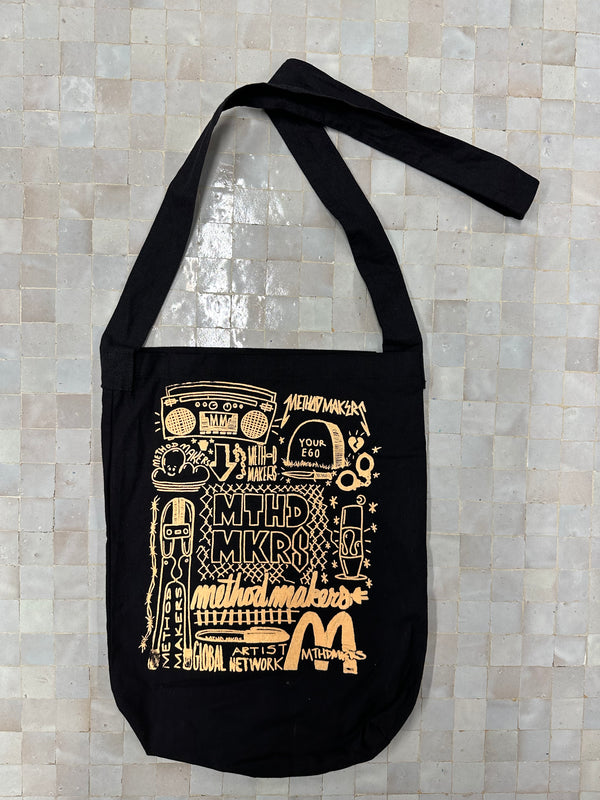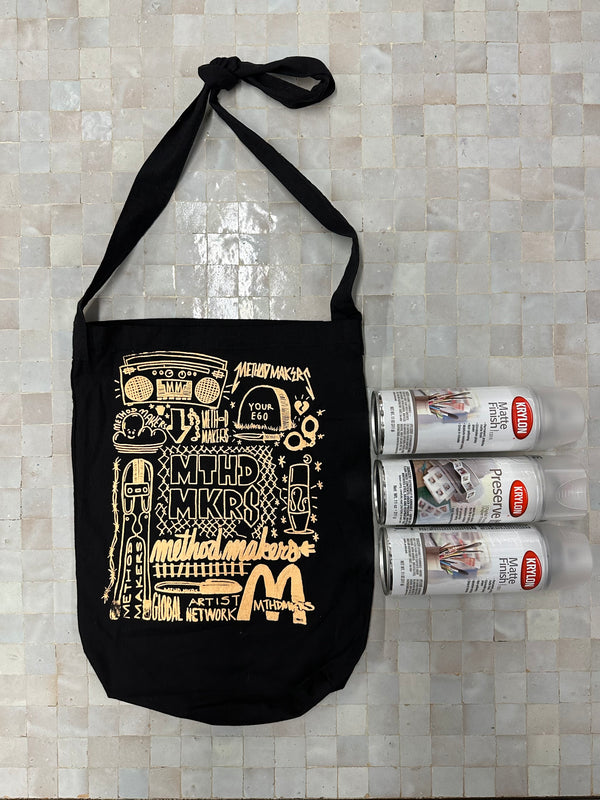 Lamps Diversity 2.0 Canvas Sling, Adjustable Tote

Available Colors:

Light Peach Ink on Black Canvas
A full flash sheet of Method Makers art from the moniker master, Lamps. Straight from the press, the Lamps Diversity design is now available on this adjustable utility tote. 
Made to be worn with or without the print (full print on one side). The strap adjusts to the full length of 47" and can be tied to shorten for various cargo-carrying utility needs.
 
Unisex Sizing | Designed by: Lamps | #Lamps #LampsTMM #AmoralMortal #LampsFLBH #LampsArt #Diversity #MethodMakers #TMM #MTHDMKRS #MethodMade #MethodMadeSF
---
6 oz weighted, 100% cotton canvas. | 💯  No Sweatshops. 💯  Eco-Friendly. 💯  Supporting Artists.ting Artists.