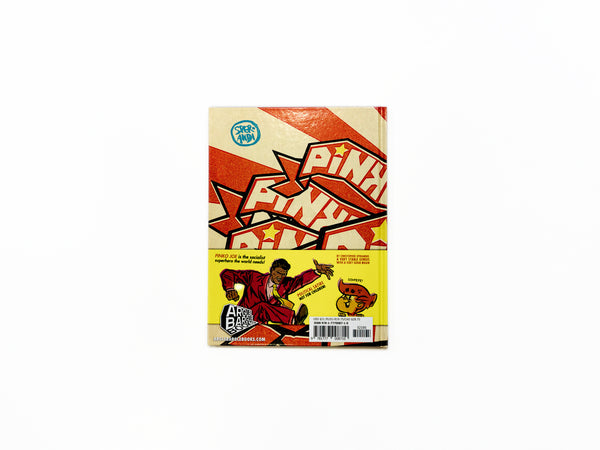 Pinko Joe by Christopher Sperandio
Volume 1 from the Forced Collab series.
"The first installment of the ultimate communist superhero. Created by sampling classic comics pulled from the public domain, this seamless collection is political satire gold. Part super hero comic, part crime comic, with a hint of sci fi Pinko Joe delivers on all fronts."

Dimensions: 7.625" x  10.25"
Medium: 4-color, 96-page, casebound / hardcover graphic novel.