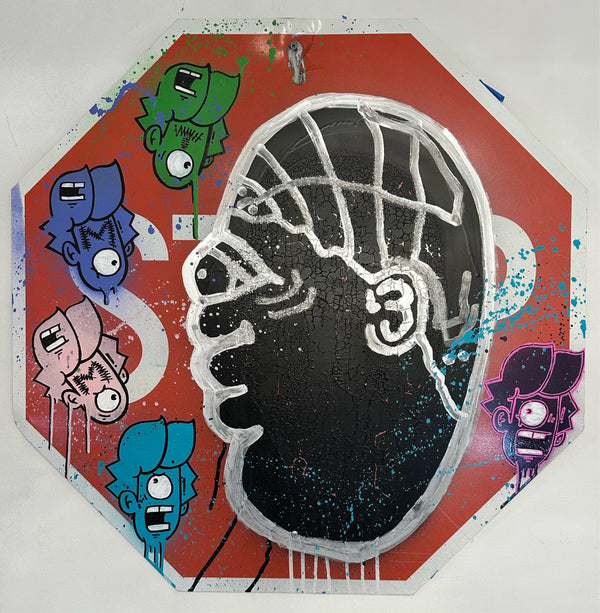 Stop Sign Collab by Thee Oner and Gysek One
(North America Shipping Included in Price)

Dimensions: 24" x 24"
Medium: Acrylic paint on found stop-sign.
A Ralph Tres collaborative piece with Gysek One, both members of the global artist collective known as the Nosebleed Family. 

On view currently, at our flagship store, Method Made SF, San Francisco. 
#Thee #TheeOner #TheeOne #80HDGraffiti #NosebleedFamily #MethodMakers #TMM #MTHDMKRS #MethodMade #MethodMadeSF
---
 Available for local pick up at our flagship location, Method Made SF, San Francisco, CA, USA.