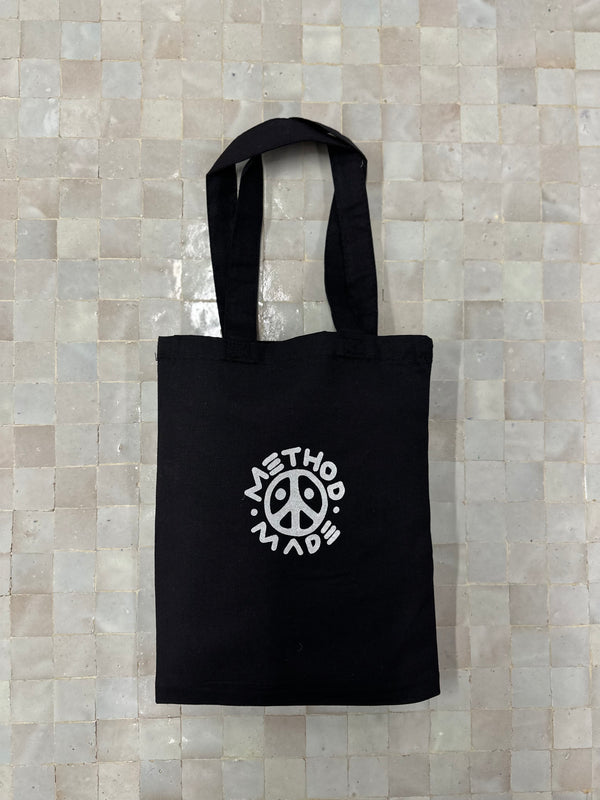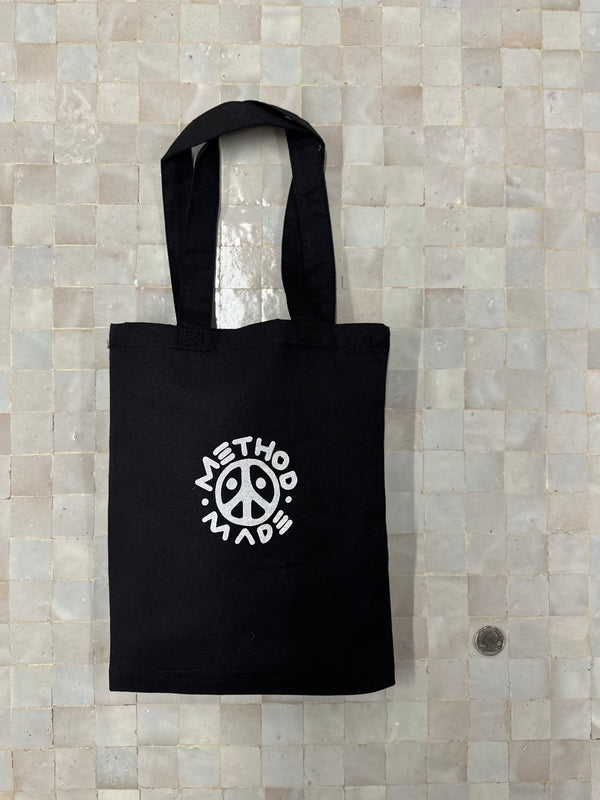 Method Made Peace Tote Bag
Available Colors & Styles:
Black - Large
Camo Green - Medium
Black - Mini
Our exclusive drop of the Method Made Peace logo (designed by our good friend and fellow Method Makers Artist - GATS, Graffiti Against The System.)
Hand-screened discharge printing. Made with high quality, durable #canvas.
#GATS #GraffitiAgainstTheSystem #MethodMadePeace #MethodMade #MethodMadeSF
---
 100% cotton 10oz heavyweight canvas tote with bottom and side gussets; Discharge printing | 💯  No Sweatshops. 💯  Supporting Artists.