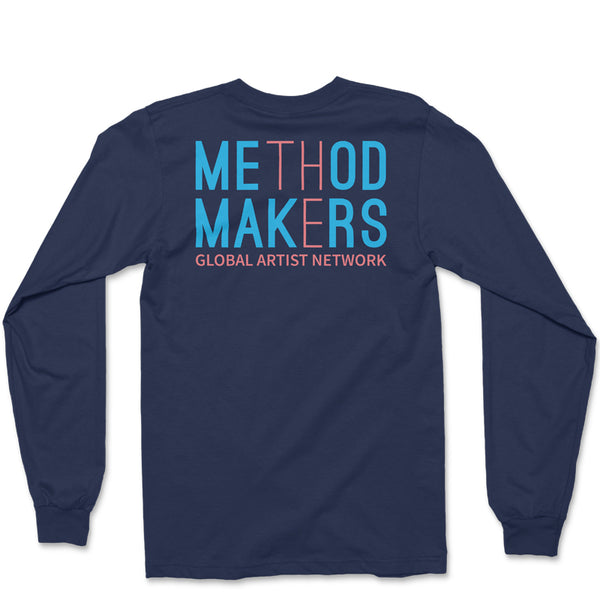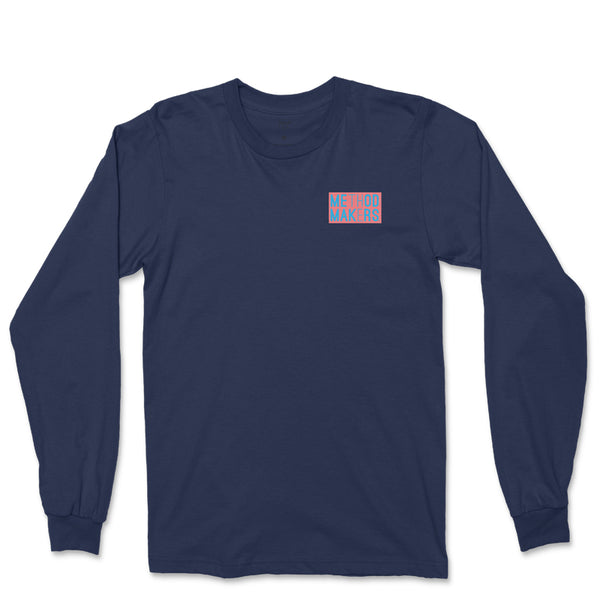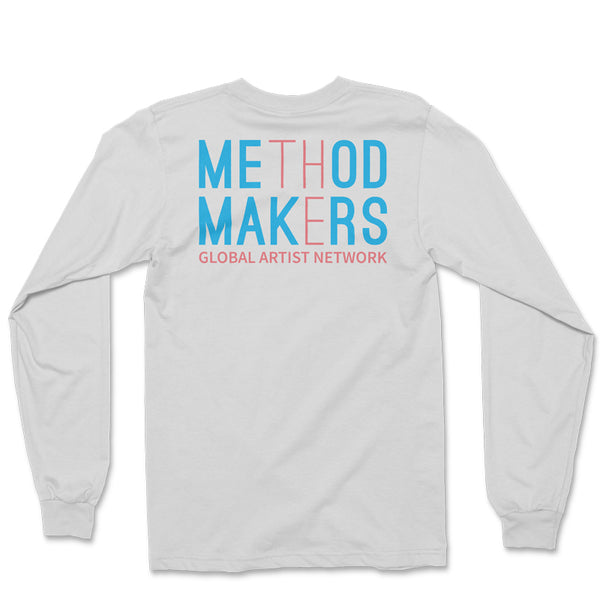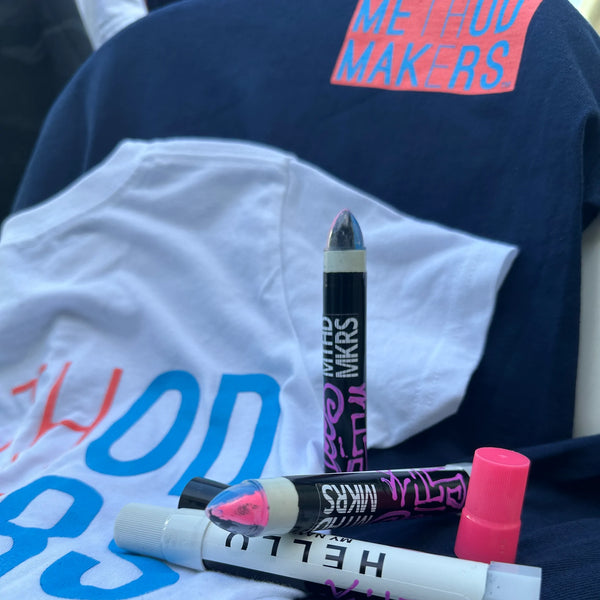 *CURRENT SPECIAL: ADD 1 DOOB STIX MARKER FOR ONLY $8.00 ($10 VALUE)*

The Method Makers (TMM) are a global community of creatives for the freedom of creative expression and social change.

TMM Global Artist Network Long Sleeve Shirt - Desert Colorway Available Colors:
These "Desert" colorways were inspired by our recent 5 weeks of travel camping through Arizona, Southern California, the Central Coast, and back home to the Bay Area. We were surrounded by gorgeous sunset skies, vintage RVs, desolate nature, and desert creatures.

The Method Made Design Lab creed is printed inside each garment we produce. It was written with the intention that by caring properly for the things we own, we, in turn, show our care and respect for the environment.

All purchases include a mystery sticker pack. | REPRESENT ON SOCIAL MEDIA when you use the #MethodMakers #MethodMade hashtags! 
---
100% Airlume combed and ring-spun soft cotton, 32 single 4.2 oz; Non-toxic, Sustainable, Environmentally Friendly Inks & Solvents.