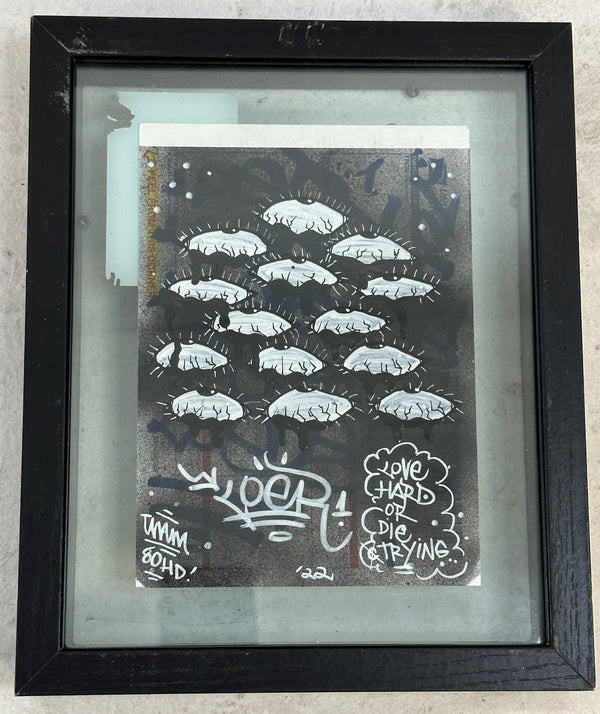 Love Hard Die Crying by Loer Oner

Dimensions: 8" x 10" x 1"
Medium: Spray paint and acrylic ink on USPS Express sticker; Framed in glass and wood floating frame
LoEye's casually make their way into Loer's art to represent the necessary and sporadic release of emotion from time to time. "Love Hard Or Die (C)Trying".

This piece was curated for the Mission Accomplished Art Exhibition on 11.11.22 at the Rossi Mission SF Gallery. 
---
Ships directly from California, USA.