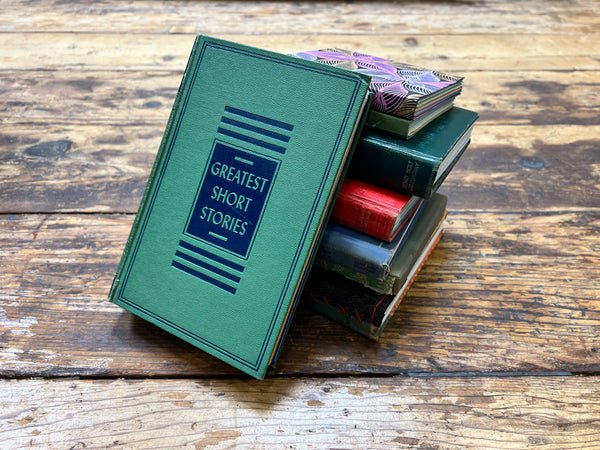 Handmade Journal by Kelli Martinez
Curators Private Collection
Kelli specializes in repurposing vintage book covers and creating beautiful, custom notebooks. Pages are filled with various styles of paper from graph paper, heavy craft paper, and others. (Instagram post link showcasing her book work, here).
Kelli is a female Santa Barbara artist. 1/2 Hawaiian & Half Mexican by heritage, Kelli was a private chef on yachts before Covid hit in 2020. She has since settled in the #funkzonesb #santabarbara where she crafts custom works in her studio space.

This piece is currently in Silent Auction for A Special Fundraiser Event hosted by Foreign Cinema & Sherwood Design Engineers.