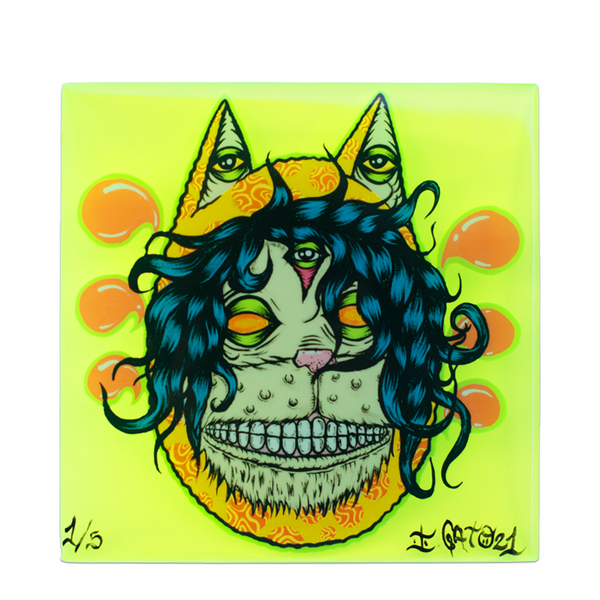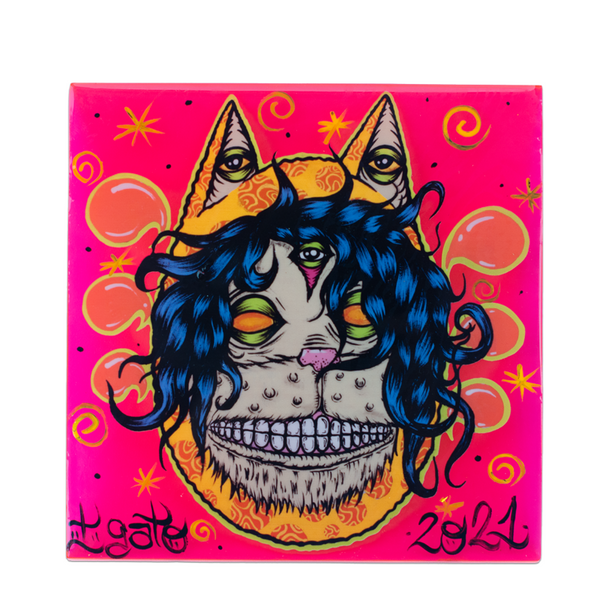 Mr. Gato Print on Acrylic by Eye Gato

Dimensions: H 8" x W 8"
Medium: Giclee print over acrylic board with resin finish.
Mr. Gato is printed on the following colored acrylic boards; numbered and signed:

Yellow (Sold Out)
Red - Silent Auction*
Clear  (Sold Out)
Mr. Gato on Acrylic was created for #TMMDLSocialDistance hosted by TMMDL & the Method Makers Podcast, Season 1, December 2020.
*This piece is currently in Silent Auction for A Special Fundraiser Event hosted by Foreign Cinema & Sherwood Design Engineers.
---
Ships directly from California, USA.